Guest Connection
Welcome to High Tide Church (HTC). Please take a look around our website to learn more about HTC and to see all that we offer. We are so happy you are here. Be sure to complete the online Connect Card. Printed Connect Cards are also be available at each service if you would rather fill out one in person. Welcome to HTC and let's get connected!

Bread Slice  THE PANTRY
Food Collection Day
Sunday, June 26
Collection will be done BEFORE each service on June 26
On Sunday, June 26, we are collecting food items noted from the list below. Please bring your food donation to church on June 26 and give it to The Pantry Volunteers BEFORE either service time (9am or 10:30am).
Cereal / Oatmeal




Canned Tuna




Canned Fruit




Canned Veggies




Canned Soup




Spaghetti




Spaghetti Sauce




Peanut Butter




Jelly
For details on sizes needed and other HTC Pantry information please go the The Pantry page of our website.
heartBegins on Monday!
Gforce Camp / NORB-E
June 27-30, 2022
6pm-8:30pm
Roxana Volunteer Fire Hall
Calling all kids ages 4-12. It's time to sign up for Gforce Camp and this year it's going to be out of this world! Join us for a great time as we listen to Bible stories, learn about God's Word, play a bunch of games and make some fun crafts too. Gforce Camp is from 6-8:30pm beginning on Monday, June 27 and ends on Thursday, June 30th. You don't want to miss this great event, so be sure to sign up early and invite a friend or two also! Register today!
slideshareVOLUNTEERS NEEDED!
International Students Dinner
Monday, June 27
6-8pm
Ocean City Baptist Church, 102 North Division Street, Ocean City MD
Are you looking for a great volunteer opportunity? Please consider this amazing event. Each year students from around the world come to Ocean City MD to work summer jobs. We want to bless them with a great dinner. You can be a part of this ministry by signing up as volunteer. The areas of service we are looking to fill are: 
Servers




Set-up




Clean-up




Take-down



We are also looking for people to to meet & greet and share the love of Jesus. Please pray on how you can serve and if you feel your are being called to serve, visit the Welcome Table to sign-up for this event. If you have any questions email Shirley Price.
videoRegister at the WELCOME TABLE
Meet János & His Family
Dinner Event
July 1, 2022
6:00-8:30pm

Roxana Volunteer Fire Hall
Join us on Friday, July 1, 2022 as we welcome János and his family to the USA and to HTC! We are so excited for their visit, and this Dinner Event is the perfect time for everyone to meet! It's going to be a great night of food and fellowship for the entire family.
Registration for this event is NOT ONLINE. Please go to the Welcome Table to registe! If you have any questions, just email Carrie at carrie@hightidechurch.org.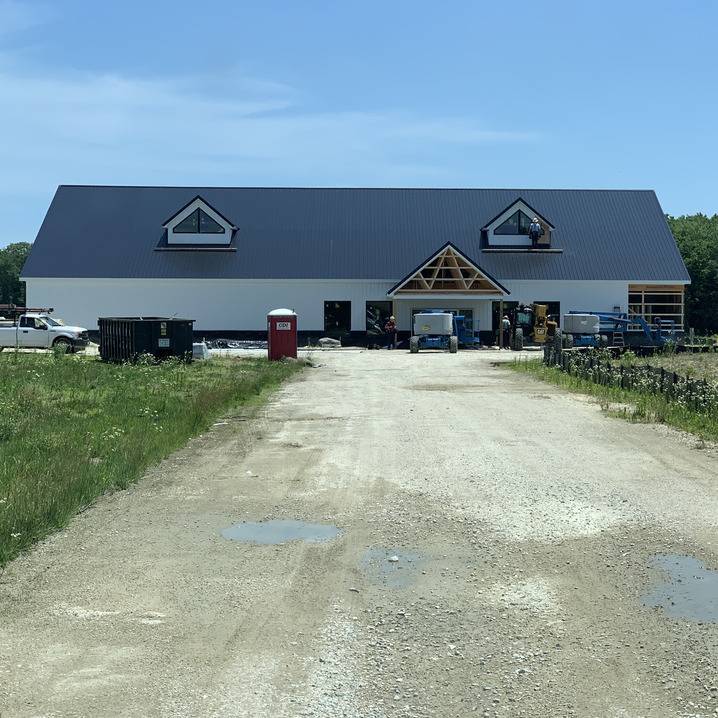 It's MORE than a Building!
A Journey in Photos!
It's really happening. God is so good, He is so faithful. Our prayer has been to build a building that we can call home and it's happening. We know it is all in God's perfect timing, and as things progress, we want to share it in photos. The "Journey in Photos" page will be updated as the building takes shape, so please check back often. It's MORE than a building!
But now in Christ Jesus, you who once were far off
have been brought near by the blood of Christ.
Ephesians 2:13